Details

Written by

Atomix Communication
With over a billion active members, Facebook has become the biggest social network in the world and an essential communication channel.
You can use the virality of Facebook to promote your products or label and increase the effectiveness of all the advantages, conversions and customers registered on your website.
Our developers can make you an innovative and efficient app that benefits from all the advantages of the social network in order to improve the stream of customers to your site.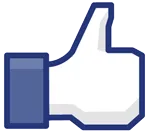 Facebook is a great tool for maintaining and growing your community of followers by creating a business fan-page. Imbedding your Facebook business page in your website, will enable you to use the power of social media to improve your website's customer stream.
One of Facebook's great advantages is that it allows the use of content provided by users (friends, pictures, preferences, age, gender, location, etc.). This information can be used to enrich your database and create a highly focused and successful marketing campaign.