Details

Written by Atomix Communication
Contrary to popular belief, having a website that benefits your company is no easy task.

You will find tons of ads promoting low price website services, but few that will bring you web standards, premium user experience, or design quality. At Atomix, we make a point of honoring these crucial points which certify the professionalism of what will be your storefront: Your website, whatever the theme.

Here are some importants points which we bring particular importance to: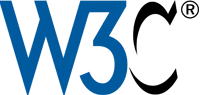 W3C standards (World Wide Web Consortium)
W3C standards are a set of standards that must be respected in a web project to ensure optimal viewing in all modern browsers.
But above all, respect for these standards ensures better search engine optimization. These standards are decreed by strict rules, set by web professionals worldwide.
However, having 100% W3C valid web project is impossible in absolute terms, because of its heavy weight. But with the technology we employ we are able to reach a high level of validity.